The Seven is conveniently located minutes from Oklahoma City's most popular districts, and is just south of the OU Health Science Center. Enjoy dining, shopping, sports and entertainment while being close to home. Explore each area below.
MIDTOWN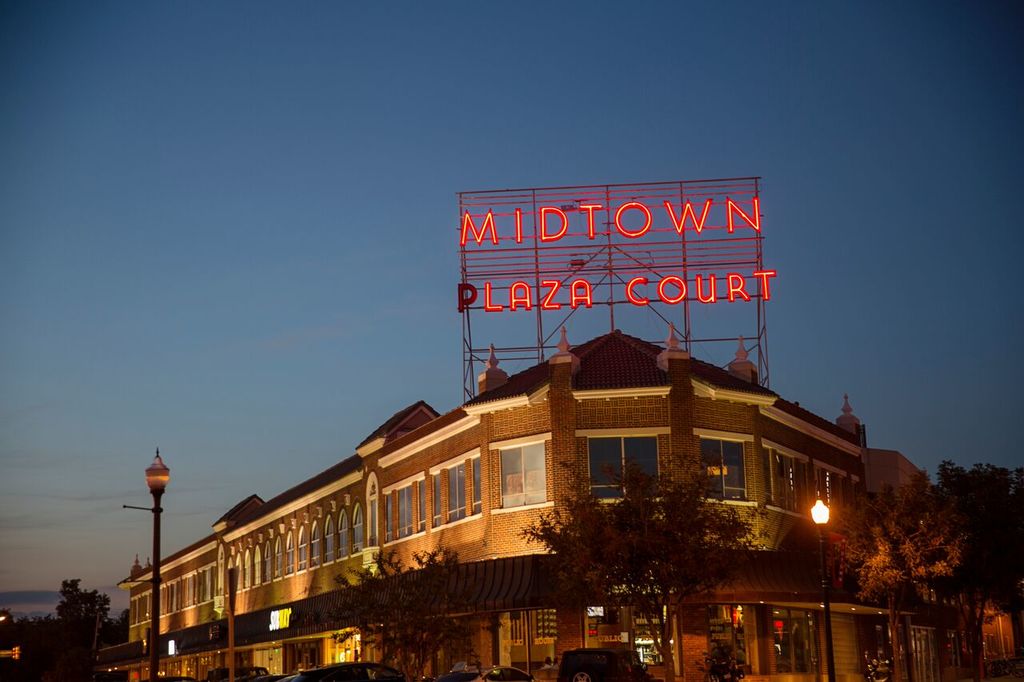 Oklahoma City's cozy Midtown community is located just north of the central business district in downtown OKC. It features shopping, restaurants, bars, housing, lodging, and many professional services. Midtown is known for its historic preservation, local and independent merchants, as well as diverse, welcoming neighbors.

UPTOWN
Uptown 23rd District is one of Oklahoma City's premier business and entertainment districts that continues to grow. Uptown is located along historic Route 66 with many iconic landmarks such as the Tower Theater, Gold Dome, the historic Milk Bottle, and Oklahoma City University's gothic towers. Uptown stretches from Broadway to Pennsylvania on NW 23rd Street.


DOWNTOWN OKC
Downtown is right in the heart of Oklahoma City. It is home to the Chesapeake Arena, Myriad Gardens, as well as several places to dine and shop. With the new streetcar system set to be completed later this year, Downtown OKC is both easy and enjoyable to navigate.

AUTOMOBILE ALLEY
In the 1920s, Automobile Alley was home to over 50 local auto dealers. In the '70s and '80s, the district fell into a state of decline, but today, its potential has been rediscovered by a new breed of driven locals who have jump-started revitalization and restoration efforts.
New businesses, residences and galleries are relocating to the area, drawn by the creative reuse of existing buildings. The district is enjoying an economic resurgence as an urban, mixed-use community.

DEEP DEUCE
Deep Deuce is known for its historical importance as the center for black culture in Oklahoma City. It was home to warehouse district workers in nearby Bricktown after the 1889 Land Run, and grew to become the hub for local blues and jazz musicians throughout the 1940s and '50s. Oklahoma's first black doctor and hotelier both owned property and did business in Deep Deuce.

BRICKTOWN
Bricktown has become Oklahoma City's premier entertainment district. For several decades, the warehouse district sat dilapidated and underused. With the passage of the MAPS initiative in 1993, the city of Oklahoma City constructed the Bricktown Ballpark and a one-mile canal that connects the north Bricktown area with the Chesapeake Boathouse along the Oklahoma River.

RIVERSPORT DISTRICT

Enjoy waters sports like white water rafting, zip lines, a six story adventure course, team building exercises. It's the perfect place for birthday parties, company events, or a family filled adventure day! Run the trails or use the Riversport dog park, it's all there for you to enjoy!